By Admin 24 Jun, 2021
Job role based Time & Attendance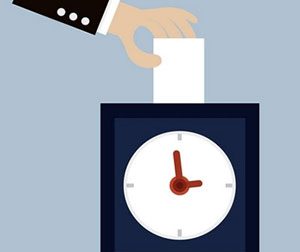 Today's HR has a challenge in hand…they need to offer flexibility to employees at the same time see that organization processes are also adhered to. In this blog let us look this aspect specifically in the context of time and attendance system, mainly service industries.
Any service industry organization have mixed kind of work force, comprising –
Field work force- typically covers sales and services staff.

Front office staff- Generally serves customers from offices. This kind of work force is required to work in office in specific shifts (fixed timings) and must be available on desks to take continuous incoming calls.

Back office staff – This workforce need timing flexibility, they on many occasions need to put long hours.

Class of specialists – These are typically highly skilled and costly employees, generally found to be working on time bound projects. Their work hours are erratic…Some time a few of them being very passionate …they keep working for hours and hours, including on weekly offs/holidays.

Sr. Management – These are Management category people, driven by business targets, attendance is just a formality.
About time and attendance system
Time & attendance system allows HR to identify whether the employee has attended the work at the said time. Does the attendance is followed as per defined attendance policy and adhering to statutory compliance. T&A output provides inputs for attendance, scheduling manpower, record maintenance & Salary Processing.
Now let us see which solution option is appropriate to manage time & attendance of above mentioned workforce segments.
Field work force
Mobile based solution that allows to use GPS for capturing location of the employee along with attendance has been a boon for organisations with people working on field. Any business where employees have to work outdoors for service or support calls, sales & marketing, customer relationship management needs app based attendance capturing system. The recent mobile application are highly modern to provide high level of accuracy, highlighting any misuse and even have selfie photo feature to reconfirm employee's presence at the particular location at a particular time.
These days with improved mobile applications technology, apps can still capture the time & attendance in an offline mode (useful in remote locations & basements where connectivity is weak). Applications synchronize data as soon as employees enter into the network coverage area.
Front office staff
Incentive based on inbound or outbound sales/support calls make their day. They need to be logged into the the system to records their transactions.
SSO (SingleSignOn) API – Since all the solutions are on cloud, it is a challenge for employees to remember login credential to each app over the cloud. To give an ease to operate, employee can login in to the cloud & the rest is taken care using active directory. The 1st login to the day is the IN & the last log out is the END of the day punch. Employees will not have to separately login to the attendance system to mark the attendance. Hence SSO comes handy & the employee does not miss a punch in any case.
Back office staff
Device based authentication is important for back office stop. Depending upon severity, multiple solutions options are available. Like Biometric device, Face Recognition etc. Controller based solution ensures proper access control to various departments within large office premises, and ensures the security aspect which is critical for such a staff who need to move around for various activities to perform the job. Sophisticated solution ensures registration of employee at one device and replication of registration details on various devices automatically.
Class of specialists
Being costly and project bound resources, revenue is typically based on project activity completion or efforts spent on performing tasks, irrespective of locations. Timesheet has been used for many years by IT & engineering companies. It helps logging employee's productive hours against the project, activity. Timesheet approach offers flexibility to resources to log the timings line daily/ weekly etc. And that gets approved by the concerned team manager for whom they are working. It seamlessly connects with billing, expenses, and project management tools. If required it can work alongside biometric attendance if location presence is critical.
Sr. Management
These are employees at higher positions/ promoters; they are driven by passion, business targets. They drive the departments and organizations towards set goals. While all categories of people mentioned above are their team members, need to be using appropriate attendance capturing mechanism. Sr. Management category are exception due to nature of their job and position in the organization. Hence proper exception handling rules are critical for time attendance system. In fact, analytics from Time and Attendance system plays important role for Sr. Management for getting real time data from applications which should be hosted in secured cloud environment. Good analytics helps this category of people to make right and timely decision to align the work force, to inculcate required discipline, and to drive them towards organisational goals, .
I strongly believe, life is a journey of learning & growing. If you have come across any other category of staff apart for the ones listed, or a system your time office has implemented, please share.
You can connect with me on pankaj@opportune.in
Back